Get your flights in by 12 midnight on Saint Patrick's Day, March 17, 2020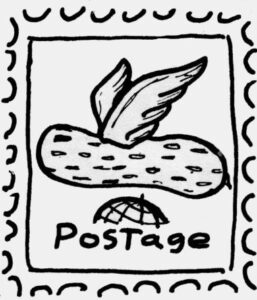 Postal Dime Scale Contest Ends Soon!
Like those backyard mechanics scrambling to get their homebuilt speed ship together for the big race — you're running out of time!
Of course we're talking about our Postal Dime Scale event which wraps up on St Patty's Day, March 17. That's next Tuesday for those calendar-challenged skysters among us.
So check the skies for thermals, dust off your flying box and stooge and head to the field with your best 10 center in a last ditch bid for glory. You can do it! Heck, they said Rudy Kling couldn't beat those big-horsepower radials in the '37 Thompson too.
Forget the temperature bonus (unless you're in Alaska) and hunt for thermals. The weather's warming up and the croci are blooming… It'll take nearly a 3 minute flight to catch Tommy Too and his Comet Puss Moth, but that's nothing if you can get your crate up there in Hung's cloud-cuddling grasp. You know what they say, nothing ventured..
Check out the Postal Contest page for the latest tally and to submit your flight time using the online timesheet.
Time is running out!