Check the Calendar for the Georgetown, MA and Glastonbury, CT flying dates.


See you in the gym!
Click to Enlarge Images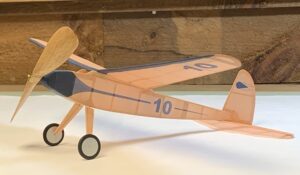 Club Meetings too!
---
Hey there clubsters, Turkey Day is long passed and we have a lot to catch you up on. Let's get on with it!
Club Meetings @ Georgetown MA Library
Yep, we all miss the meetings at Jim F's Golden Age Repro headquarters. So we've started up a new monthly club meeting at the Georgetown, MA public library. Check the Coming Events in the sidebar, or the Calendar for the Monday 6-8pm meeting dates. Click the event link for the library address.
Indoor Dates Posted
All indoor flying & contest dates for both the Georgetown, MA and Glastonbury, CT gyms have been posted to the Calendar and will appear in the Coming Events in the sidebar on this site. The Georgetown Event Flyers will be posted soon.
Better get cracking on your Chameleon as these indoor flying dates are here!
Outdoor Flying Season Closes
The outdoor flying season closed with a rush of activity. Two excellent meets were held on Nov 4 and Nov 12 at Woodsom Farm (Amesbury, MA) and Whites Farm (Durham, CT). Memories of fine weather and great flights will help keep clubsters inspired during the winter months. Check out the pics in the sidebar and the Amesbury Nov 4 results below.
See you in the gym(s), or at the club meetings skyster!