Download Plan, Build Model, Beat Designer's High Time!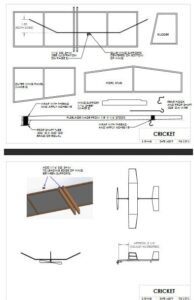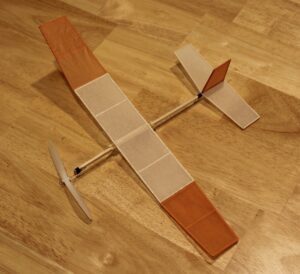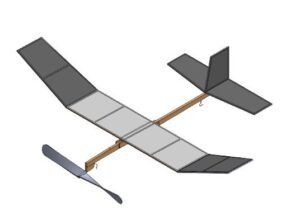 Join the Challenge Today!
You've seen William Skelly's fabulous Laird Solution model plan – well here's another super model on the other end of the complexity spectrum. The Cricket is a simple, high flying stick model designed by clubster Steve Evans. Scroll to the bottom of this post to download a copy of the plan.
A Designer's Challenge has been issued for modelers to build their own Cricket and see if they can beat Steve's high time. The Challenge will run through September 15 as an online "Postal" contest. Check out the Designer's Challenge page for the latest Results (we'll post all times submitted) and an online Timesheet Form which can also be found at the bottom of the sidebar throughout this site.
Now, a few words from our Designer Steve:
"Sometimes its nice to take a break from all the stresses of daily life these days and just do something easy, where the rewards are quick and the efforts minimal. I designed the Cricket to be just that and the first one I made rewarded me by nearly flying away, only returning to the field on a favorable breeze. After that model suffered a benchtop "incident" I decided to build a second one and also to offer the plans out (scroll down to download) along with a challenge.
After one trimming session, my best flight so far is 32 seconds. Build the Cricket and see if you can beat that mark! This is an unofficial online contest that runs until September 15. Results will be posted on the site."
Good luck and get flying!
Download Cricket Plan (print on three 8.5 x 11in sheets)