Update: The April 17th Stealth Sqdn
meet is moved to Sunday April 18

. Same location, Same Time, same events (see Flyer

Season opener is the April 18 meet at Woodsom Farm in Amesbury MA.

This is due to predicted poor weather conditions on Saturday 17th. And better weather predicted on Sunday 18th.

Mass Launch events will be moved up and begin at 10:30 and hopefully wrap up by 12:30 when Scale judging will begin. The ML schedule will be as follows WW1, Thompson, Greve, and WW2 all run consecutively.
Rubber-powered Free Flight Models Only
Stealth Sqdn is a rubber FF club and we welcome all who want to try this hobby. Flying rockets, drones, choppers and fixed wing RC is not permitted.
"Angus says… Check upcoming dates for meets and contests on the Calendar page or sidebar of this site"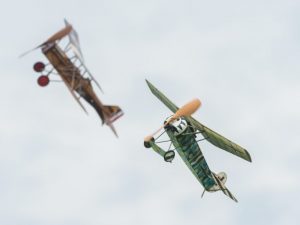 wOODSOM fARM aMESBURY ma
wHITE'S fARm
dURHAM ct