The first Class at Westford's Roudenbush Center recently graduated and flew their Skylark models
click photos to view full size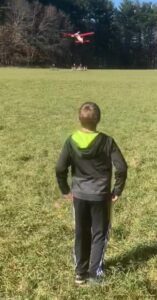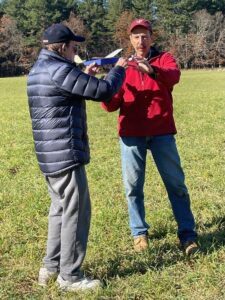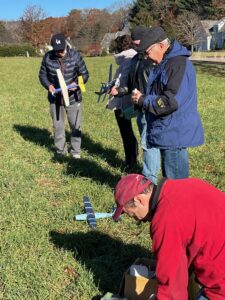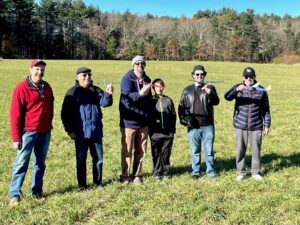 Model building & Flying FUN!
The first Model Airplane Building Class at Westford's Roudenbush Center recently completed and flew their Skylark models.
The models flew well, with one Skylark putting in a 54 second flight flight in the crisp November air. That'd be a great flight at any of our local meets (see updated Calendar page for coming indoor flying sessions).
Kudos to Clubster Steve E for leading the class at the Roudenbush where the Skylarks were built over several weekly classes. The creative hands-on activity even caught the attention of the Lowell Sun newspaper which ran a photo feature recently!
And kudos to the Model Builders as well. We look forward to seeing these Skylarks and other new models and modelers at our upcoming flying sessions.
Steve tells us that another Model Building Class will be starting up at the Roudenbush sometime in 2022. So stay tuned and join in the fun!
Skylark is the latest of Steve's Free Flight rubber powered model designs. Watch Steve fly his Skylark here.
What fun it is to watch new folks experience this rewarding hobby.
See you on the flightline skyster!