Supercapacitors offer many advantages as power systems for lightweight Free Flight models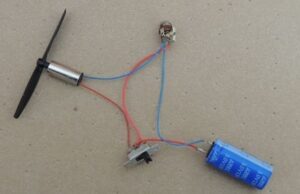 BY
Sam Brauer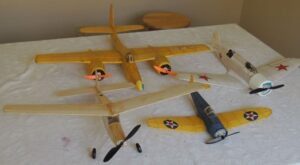 Not Your Grandpa's FF Model!
---
How often have you heard a bystander say "I used to build models like that as a kid"?
Of course we know our simple stick and tissue models are a combination of art, craftsmanship and engineering. And yes, that rubber strand power source has been around since the beginning of the hobby itself.
A rubber motor is a simple, cheap and incredibly efficient power source, but advances in small electric power systems provide us with an alternative.
Clubster Sam Brauer has been messing around fitting simple and cheap supercapacitor power systems to his small Free Flight models. And he's had tremendous success as witnessed by our roving reporter at a recent Pinkham Field meet in Durham, CT.
Sam is back with another article sharing his learnings, explaining the advantages of supercap systems and even recommending where to get the components to make your own system. Many thanks to Sam for sharing!
Click the link below to read his article and do keep us posted if you try out a supercap power system!