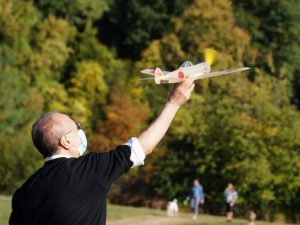 Click HERE to view Pics!
The third outdoor contest of the season took place on a gorgeous fall day at Woodsom Farm. The foliage was at its peak, the grass soft and just the right height, and even Covid couldn't keep flyers' spirits (or models) down.
Special thanks go out to the many flyers who traveled some distance to fly and compete in the contest. Several new flyers were in attendance and we look forward to seeing them back on the flightline soon.
We have another outdoor meet scheduled for Sunday November 8 at Woodsom Farm in Amesbury. Check the date on the Calendar to view the full Contest Flyer.
See you then!
Click HERE to view Pics!