See you at the Sunday June 11 (Durham, CT) and Saturday June 24 (Ipswich, MA) Contests!

Click to Enlarge Images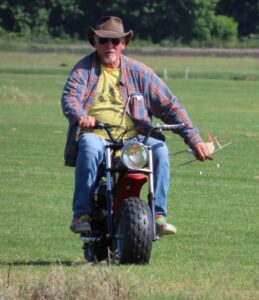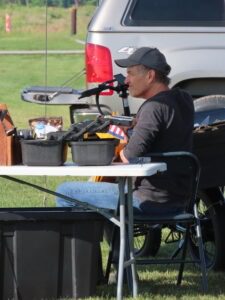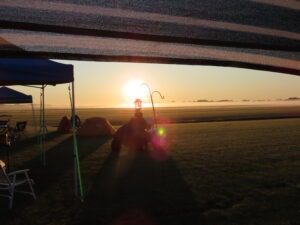 Fine Weather, Field & Friends
---
What more can a Free Flight Model Airplane enthusiast ask for? Yep, all model meets are fun, but weekends like May 27-28 on Barron Field are what memories are made of.
Two consecutive days of sunshine and sub-5mph winds enabled spectacular thermal flights and friendly competition between some of the top flyers on the East Coast. The FAC Scale events created a quandary as competitors had to decide whether to put in official flights on a beautiful Saturday, or wait for the even better forecast weather on Sunday. Kudos to Contest Directors Matt K and Vic N for setting a tone that encouraged keen competition, lots of fun flying and good 'ol Flying Aces Club camaraderie.
Many "max" flights (2 minutes or longer) were to be seen. Several models were lost OOS (out of sight), but many max flights stayed on the field due to the light drift.
Eight flyers camped overnight on the field. Friday night was cold with the temp dropping to 42 degrees, but the early morning and late evening flying more than compensated. Michael S's birthday was celebrated with no fewer than three of Soon's Orchard best pies. Delicious!
Check out the Photos Page for more pics in addition to those shared here.
June Meets Coming up!
If you haven't got your calendars marked yet, hop to it as time is flying! Don't miss another opportunity to fly Free Flight with the Stealth Sqdn gang. No worries if you don't have a model – we'll set you up if you show up at the field.
Two meets – click the links below to view the Event Flyers with Directions and Key Contacts.
Sunday June 11 at Whites Farm in Durham, CT

Saturday June 24 at Pony Express Field in Ipswich, MA