We're back Flying at Woodsom Farm in Amesbury on August 20, and September 10-11, 2022.
click images to view full size
---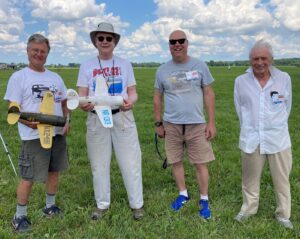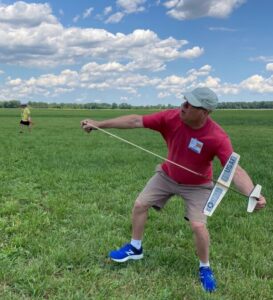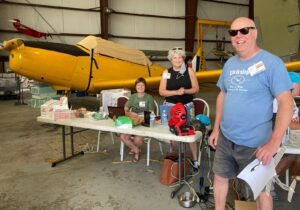 Mark your calendars skysters!
Woo Hoo! We're back flying on the big field at Woodsom Farm for our next two meets. Grab that pencil and mark your calendars now gang, 'cause you don't want to miss any of the ozone-splitting free flight aero-action!
Saturday, August 20, 2022 – Stealth Squadron Late Summer Meet, Amesbury MA
Saturday & Sunday, September 10-11, 2022- Stealth Squadron Early Fall Meet, Amesbury MA
FAC Nationals 2022 – Geneseo, NY
Ah yes! Mecca for FACers worldwide and the stick and tissue FF modeling paparazzi for the last 4o years.. the Big Show..G-town.. G-tropolis.. the Flying Aces Club Nationals at Geneseo in beautiful upstate New York.
This year the big Meet ran from Wednesday July 13 through Saturday July 16. The weather was fabulous with light and variable winds on several of the flying days and no rain. Saturday was magical with bright skies, thermals and nary a breath of wind for most of the day. Many long cloud-hopping flights were put up, often with the model landing a short stroll away from the launch point.
The Stealth Sqdn, Glastonbury Modelers and Pinkham Field Irregulars were well represented with several clubsters placing high among the finishers in several big events.
A special shout out is in order for clubsters Claudette M and Imelda K who helped FAC IT czar Rick P with Entrant Registration for the Contest. Claudette also spent a lot of time in the GHQ tent processing timing slips – and she even helped run at least one mass launch event out on the field. Our hats are off to you both – you're the best!
Speaking of the best – John R was there with his trusty iphone capturing the action as it unfolded. We'll let his pictures tell the story. We've posted a few here, but you can see the full FAC Nats 2022 collection HERE. Many thanks for these John!
We know a bunch more Stealth Squadroneers would have loved to have made it to the Nats. Hopefully next year we'll see you there skyster!