Model Bonus and Temperature Bonus this year. Use the Postal Timesheet form in the Sidebar or on the Postal Contest page.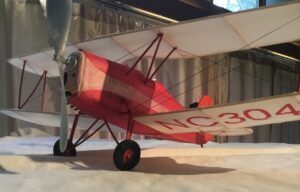 Enter your FAC Dime Scale model!
Well gang, things are just not looking good for our indoor flying season this year. Given that, we're going to re-run our virtual Dime Scale Postal event this winter. We had lots of flying and good light-hearted competition last year so let's do it again.
Remember, anyone can enter and win whether you're a Stealth Squadron member or not. Yes, there's been some overzealous talk of Dimer duels, but we know this is for fun. It's all about getting your model and moniker on the tallyboard (see Postal Page).
The Contest starts on New Year's Day Jan 1, 2021 and ends on St. Patrick's Day March 17, 2021. All flights are to be made outdoors and there will be a Temperature bonus like last year. That's right, the colder the day you fly – the more bonus added to your flight time! Bonus points for your model will be added as well, per the official FAC Dime Scale rules.
Check the latest Results on the Postal Contest page – we'll post the top 20 times submitted. Rules and online Timesheet Form can be found on that page. Look for the Timesheet Form at the bottom of the sidebar throughout this site as well.
Kick off this new decade with style and submit a flight. Have fun with it. We'll post photos or videos of your model or flight on the Stealth Sqdn site too. Just send them to admin@stealthsquadron-fac49.com
Have at it Skysters!