WEATHER ALERT!

Woodsom Farm meet rescheduled to Monday October 9


Be there!
Click to Enlarge Images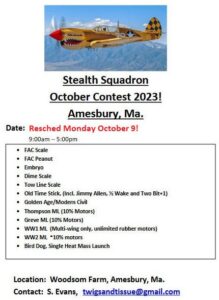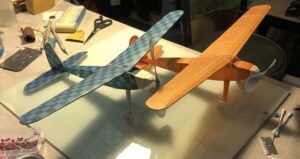 Meet Resched to Monday Oct 9!
---
ALERT! Due to forcast rains, the Woodsom Farm free flight model airplane meet has been rescheduled to Monday Oct 9, 2023.
Check out the Contest Flyer for the competition events, directions to the field and key contacts. NOTE: OLD DATE STILL ON FLYER.
See you at the field skysters!
2023-24 Indoor Season One Design
The Norman Phantom Flash II "Chameleon" is the one design model for the upcoming indoor season. We're in the process of updating the One Design page on this site, but we're sharing some early progress from our clubsters. Yep, at least three have already been built! And initial test flights indicate this model is a fine flyer.
Keep your eyes peeled for more updates on this years One Design model!