Trailing Edge repeats and takes the Cap AGAIN! Giov wins the NBM Kanone!
click photos to view full size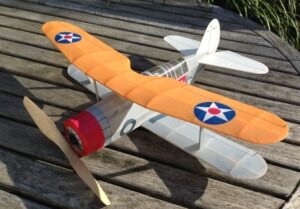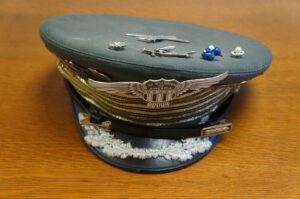 ---
JetKo was in a commanding position. His 61 sec Aeroneer flight in bone-chilling 12 degree weather yielded a very high bonus-enhanced score.
But March turned and a pair of Curtiss Helldivers appeared screaming out of the late winter sun. The poor Aeroneer was left smoking on the tarmac and the deed was done.
The Wing Commander's Cap …sigh… Once more it will return to Virginia, that nemesis of the North.
Trailing Edge Triumphs.. Again
Ughh! We're trying to forget the Tom Brady trash talk after last year's win. It's hard. Angus even stacked the deck…. pffft!
We gotta give TE some credit though. He did use a different model to win this time. Not one to fiy the same crate and win year after year. That's style.
OK, OK TE, a slight tip o the cap to you. Remember though, this ain't no Schneider Cup and you don't get to keep the Cap!
Giov Wins Top Non-Blue Max Spot
Well now we're talking! All the way from the frozen tundra of upstate NY. Angus questioned the vintage of that T-28, but since Giov is a second-time entrant and he also flew a new model. He's in. Congrats!
We think this might be Giov's first Kanone. ALL HAIL!
the Billings Baby Bullet!
Sacre Bleau!! Flying rubber-powered stick and tissue models in MINUS ELEVEN DEGREES??!! Yep, all the way from Montana, Baby Bullet truly pegged the Temperature Bonus meter. Bullet finished his DGA-9 Dimer at about 7:15 pm, walked across the street, flew it and got on the Tallyboard. The True Spirit of the Skies! Kudos to OOS Sand and NRE for similar Spirit. A tip o the cap to you all!